HEALTHY GUT...HAPPY PET. FRESH, SMART SNACKS & SUPPLEMENTS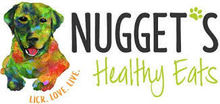 woofmeow is proud to carry Nugget's Brands, Inc. in Derry, New Hampshire. After decades of preparing fresh, healthy meals & snacks for our own dogs and experiencing them thriving as a result, we've dismissed the notion of "people food" versus "dog food." Food is food and it's either nutritious or not! And we believe what our pets eat should never be inferior – this is true for ingredients, as well as how the food is prepared.
Derry
Open Today from 9:00 AM - 8:00 PM
Dover
Open Today from 9:00 AM - 8:00 PM
Come visit our pet supply store in Derry, NH specializing in professional pet grooming, dog training & quality food, treats, and supplies for cats and dogs.