We're here to help.
To our entire community, thank you for shopping small to support local family businesses like ours! We're here to help you keep your pets healthy, happy, and well-fed. In addition to home delivery, order your favorite pet food and supplies online for curbside and in-store pickup available at both woofmeow locations. We'll have your items waiting for you, simply give us a call when you arrive to let our staff know where you're parked.

Updated Store Hours
Monday – Saturday: 9am – 8pm
Sunday: 10am – 5pm
Dover: 603.842.4466
Derry: 603.965.3218
Four Steps to Ordering Online
1. Visit our online shop at: shop.woofmeow.com
2. Add products to your online cart.
3. When viewing your cart, you will be prompted to Choose Delivery Method.
In-Store Pickup: While our stores remain open with extra precautions in place, we encourage you to call us when you arrive for curbside delivery. We will notify you via email when your order is ready.
Home Delivery: We offer fast delivery, often same day for those nearby, unlike other online retailers. When selecting Home Delivery, click "check now" to see if your address is within our delivery range. Delivery is FREE on all orders over $50. We will notify you via email when to expect your delivery.
4. Proceed to checkout to choose your store location for pickup and enter payment information.
Home Delivery Zip Codes
Live within our home delivery range? We'll bring your order to you!
Dover: 03901, 03805, 03906, 03820, 03869, 03878, 03821, 03822, 03869, 03878, 03823, 03825, 03824, 03823, 03861, 03903, 03867, 03825, 03884, 03839, 03866, 03839, 03867, 03868, 03824
Derry: 03036, 03087, 03110, 03038, 03053, 03052, 03032, 03841, 03073, 03873, 03051, 03109, 03826, 03811, 03811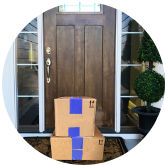 Curbside & Instore Pick-up
Order online and we will hand pick and bag up your order for you, to save you the time and hassle! Come into the store, or call ahead and let us bring it out to you!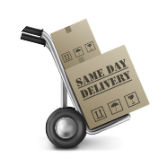 Local Delivery
We now offer local delivery! Check your eligibility for local delivery while shopping for your favorite items, or during check out!
WHAT Derry CUSTOMERS ARE SAYING
See what customers near Derry have to say about us then be sure to stop by and see for yourself!

Come visit our pet supply store in Derry, NH specializing in professional pet grooming, dog training & quality food, treats, and supplies for cats and dogs.