We're here to help.
To our entire community, thank you for shopping small to support local family businesses like ours! We're here to help you keep your pets healthy, happy, and well-fed. In addition to home delivery, order your favorite pet food and supplies online for curbside and in-store pickup available at both woofmeow locations. We'll have your items waiting for you, simply give us a call when you arrive to let our staff know where you're parked.

Updated Store Hours
Monday – Saturday: 9am – 8pm
Sunday: 10am – 5pm
Dover: 603.842.4466
Derry: 603.965.3218
Four Steps to Ordering Online
1. Visit our online shop at: shop.woofmeow.com
2. Add products to your online cart.
3. When viewing your cart, you will be prompted to Choose Delivery Method.
In-Store Pickup: While our stores remain open with extra precautions in place, we encourage you to call us when you arrive for curbside delivery. We will notify you via email when your order is ready.
Home Delivery: We offer fast delivery, often same day for those nearby, unlike other online retailers. When selecting Home Delivery, click "check now" to see if your address is within our delivery range. Delivery is FREE on all orders over $50. We will notify you via email when to expect your delivery.
4. Proceed to checkout to choose your store location for pickup and enter payment information.
Home Delivery Zip Codes
Live within our home delivery range? We'll bring your order to you!
Dover: 03901, 03805, 03906, 03820, 03869, 03878, 03821, 03822, 03869, 03878, 03823, 03825, 03824, 03823, 03861, 03903, 03867, 03825, 03884, 03839, 03866, 03839, 03867, 03868, 03824
Derry: 03036, 03087, 03110, 03038, 03053, 03052, 03032, 03841, 03073, 03873, 03051, 03109, 03826, 03811, 03811
woof wash: The woof wash is now reopened at both store locations. We have had to make a few adjustments to keep customers safe with social distancing and also allowing for additional cleanings between uses. Note: Only one individual and their dog per hour will be allowed in to use the facilities. We ask that all bookings be by appointment only. This is a change from our previous system of operation.
We ask that everyone respect the times for use. If there is a time booked and that individual is more than ten minutes late their time will be forfeited. We need this extra time to ensure we can adequately prepare the area for the next customer.
Secondly, we ask for you to call ahead and book your appointment with our team member by phone: Derry (603.965.3218) or Dover (603.842.4466). They will share availability at that time. Start time is at the top of each hour, from 10am for the first slot; to 6pm for the last slot Monday through Saturday. Sunday times will start at 10am and the final slot will be at 4pm. Your time to utilize the woof wash will be 30 minutes. This is double our normal time and will allow for most everyone to complete their business. The charge for 30 minutes of use will be $15. This will allow us to cover the extra labor and supplies that we will require to disinfect the areas after each use.
woof pool: Open! The woof pool at our Dover location operates by appointment only, serving one visitor and their dog at a time to maintain a safe environment. Reserve your spot online here.
Bird Haven: By appointment only, the Bird Haven remains open Monday – Saturday 10am – 7pm and Sunday 11am – 5pm. One family is allowed in at a time for a meet and greet with our new babies. Washing and disinfecting are very important to us, so please note that we will not allow other visitors during your scheduled time. We request all appointments last 30 minutes or less. We will be operating on a limited number of bird wing and nail trims. Please call ahead to schedule a time to take care of your birds' grooming needs.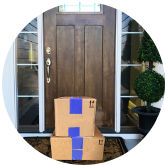 Curbside & Instore Pick-up
Order online and we will hand pick and bag up your order for you, to save you the time and hassle! Come into the store, or call ahead and let us bring it out to you!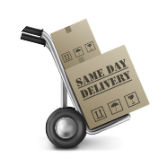 Local Delivery
We now offer local delivery! Check your eligibility for local delivery while shopping for your favorite items, or during check out!
WHAT Derry CUSTOMERS ARE SAYING
See what customers near Derry have to say about us then be sure to stop by and see for yourself!

Come visit our pet supply store in Derry, NH specializing in professional pet grooming, dog training & quality food, treats, and supplies for cats and dogs.