Positive Training for Positive Results
Woofmeow Family Pet Center in Derry, NH is now offering professional dog training services and free woof recess! We specialize in positive reinforcement training and offer classes throughout puppyhood to adulthood. Any age, breed, and size welcome! Our dog trainers are certified professionals that concentrate on remedying behavioral concerns without the utilization of fright, pain, or intimidation so you and your dog can enjoy the learning experience, learn how to communicate clearly with each other, and leave with powerful lifelong skills to positively shape your dog's behavior! Check out some of the classes we offer below and schedule an appointment!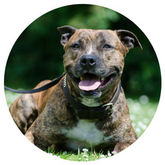 Woof Recess
Free half-hour play sessions every Friday at 4 pm, and Saturday & Sunday at 11 am! Playgroups are run by one of our dog trainers to ensure appropriate play, give puppies much-needed socialization and exercise, and allows you to meet our trainers! For puppies 6 months and under. Space is limited, so sign up for woof recess today!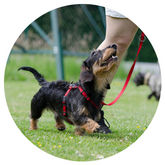 Puppy Beginner (Group Classes)
This class is geared for puppies 2-4 months old, working on building a foundation for beginner skills as well as problem-solving common puppy issues. Come, leash manners, potty training, and drop it are just a few of the skills that will be covered in this six-week course. All puppy classes include play time for puppy socialization, and to learn about appropriate puppy play!


Puppy Intermediate
This is designed for puppies 4-6 months old. This class builds on the skills acquired in puppy beginner (or to continue training from what has been worked on at home!) and works on new skills that require more impulse control and patience. Stay, wait, and leave it on walks are some examples of newer skills that will be introduced during this six-week course. Puppy play time is still included, or trick training if puppies cannot play appropriately.


Adult Beginner
This class is for dogs 6 months and older, and will set the framework for a well-behaved dog. This class will work on basic obedience skills and solving common behavioral challenges. Sit, come, leash manners and stay are some of the skills you will be teaching your dog to master in this six-week course.
Adult Intermediate
This is for dogs who have completed both puppy classes and/or an adult beginners looking to fine-tune and expand their training even further. Working around higher distractions, heel, and emergency wait are just some of the things covered in this six-week course.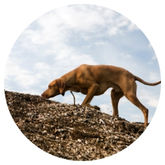 Adult Advanced
This is for dogs who have completed adult intermediate and are ready to take on any obstacles working in real-world challenges outside and in the store. Having your dog stay (and respond to other cues) from a distance and walking by other dogs while still focusing on you, are a couple of examples of what will be covered in this six-week course.

Specialty Classes
A.K.C classes
We have four levels of A.K.C. classes, each building on the skills learned in the previous one. Each A.K.C. course is six weeks long, from STAR Puppy up to CGC Urban. With a CGC evaluator on site, we have all your needs covered!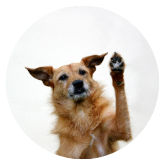 Confidence Builder Agility
This is a small four-week agility course, geared to help your dog gain confidence in future agility endeavors, or to give your highly active pup a fun outlet!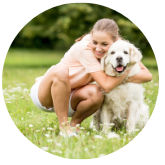 Rally Obedience
This four-week course is designed to bring fun and energy into your regular routine. Making obedience enjoyable for everyone!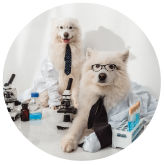 Reactive Rover
This four-week course is for dogs that have trouble being around others and need some extra special attention.
Private Lessons
Introductory Class
This is a private 45-minute one on one session with the trainer working on any challenges that you would like to address. Limit one time only per dog.
In-Store Privates
This is a private 60-minute session with our trainer working on your individual needs, with more flexibility of scheduling. A comprehensive training plan will be built for your dog with email check-ins. We offer single sessions, as well as package deals.
In-Home Privates
This is a 90-minute in-home session covering any skills you would like to work on, with more flexibility of scheduling, and in the comfort of your own home! A comprehensive training plan will be built for your dog with email check-ins. We offer single sessions, as well as package deals.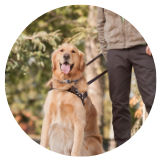 Service Dog Training
This course is to build the foundational skills for your service dog. This is done one on one, working on any of your needs. This is a 4 to 6-week program.
WHAT Derry CUSTOMERS ARE SAYING
See what customers near Derry have to say about us then be sure to stop by and see for yourself!

Come visit our pet supply store in Derry, NH specializing in professional pet grooming, dog training & quality food, treats, and supplies for cats and dogs.